Reverse Engineering & Replacement Parts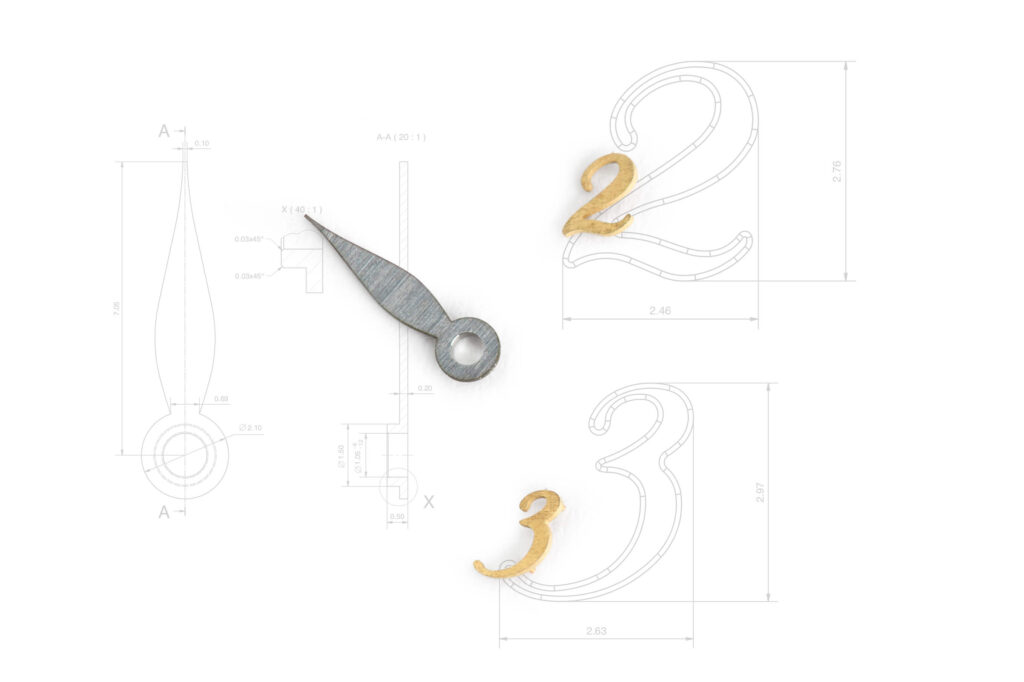 Re-engineering
Thanks to our experience and know-how in design and production, we offer our customers not only the development of our own solutions, but also the revision of our customers' designs, as well as the optimisation of their existing designs with regard to function or efficient production (industrialisation).
Reverse engineering
One of our specialisations is the complete reverse engineering of existing components. In coordination with the customer, this task not only allows us to develop an exact copy, but also, if desired, to reproduce the original function of the component and to optimize, improve or vary the component in such a way that a more effective production (industrialization) is possible. Often just a few small changes make the production of the parts more efficient.
Thanks to the unique facilities of UhrTeil AG – many tools and machines were developed and manufactured in-house – changes to the design and plans can be made and adapted immediately.
Spare and replacement parts
Due our know-how and equipment, we are not only able to redesign reverse engineering components for our customers in a short time but can also produce the required replacement parts in variable quantities in a timely manner.
The exchange parts we produce comply with the industry standard and are characterized by their interchangeability with the original components. Even if the replacement part has been optimized.
Technical drawings
UhrTeil AG creates all necessary production plan records on the basis of customer samples/specifications.